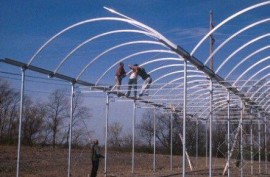 Alcan (Alcan Inc., AL) has been sent to European plant committee (European Works Council) submitted a restructuring of its European packaging business proposal.
Alcan in a press release said the Alcan Packaging employs 13500 employees in Europe. The proposed restructuring will lead to a total of about 350 job cuts.
The company said the proposed reorganization including closing Alcan Packaging and Alcan Packaging Roth Muhltal food Packaging factory. The two factories respectively 145 and 66 employees. The two factories are located in Germany. The company also offer close tobacco Packaging factory Alcan Packaging level, the reason is that the tobacco market overcapacity. The factory employs 47 staff. The company proposed in several European countries to its beauty packaging related business restructuring, could lead to cut about 100 jobs.
Alcan said the proposed closed factory production will be transferred to other Alcan Packaging factory. Alcan didn't elaborate on restructuring may result in spending.
Related posts