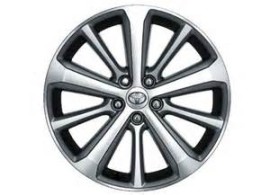 Dissimilar materials bonding technology used in aluminum alloy die castings without adhesive also need not fitting to a strong joint together of dissimilar material dissimilar materials bonding technology, its applicable types of materials are growing.
Developed a direct bonding resin and metal "AMALPHA" Japanese MEC technology company, will apply the technology of resin material increased from 5 to 17. Metal, in addition to aluminum alloy forging materials, can also be joint aluminum alloy die casting material. After increased the aluminum alloy die casting material, the technology is expected to be fast to use die casting more cars.
Goal is to "can be used in any place"
Only aluminum alloy, stainless steel and metal aspects (SUS) and copper (Cu) three kinds of materials, now still can joint aluminum alloy die casting material.
Mark said joint conditions in the table and the joint strength. Have said can be joint by injection molding, the tensile test, the joint face not loose and resin was damaged (material). Said bonding, material damage in the tensile test. Delta said joint by injection molding or hot pressing, but the joint strength is low, at around 1 mpa, under the strength of joint plane is likely to fall off. "─" has not yet test. That is, marked as thecountry or resin and metal can strong joint directly.
In the metal surface notch
The joint use of resin and metal can form physical joint's "anchoring effect". Its principle is that open some tiny holes in the metal surface, to pouring molten resin, resin, such as cooling solidification, resin like anchor hook in the hole, can't pull off.
Bonding process is as follows. First, dip metal degreasing fluid to remove adhered on the surface of the metal processing oil, rust, etc. The second step is to immerse metal etching liquid surface roughening (agent), make the metal surface coarsening, form some tiny holes. Then immersed metal in acid solution, develop the by-products (waste) of precipitation on the metal surface, water washing, dry again. Finally, by injection molding, resin transfer molding, extrusion molding method into the hole surface of the metal molten resin. After solidification, resin is made from resin and metal joint.
MEC company developed for each metal etching liquid, and find out the forming conditions for each type of resin, thus increasing the dissimilar joint materials. Among them, find out to directly engage with aluminum alloy die casting material resin (PPS, PA6, PA66, phenol resin, epoxy resin) to applied in auto parts.
Related posts