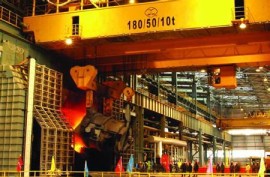 Silicon have a corrosion effect on carbide. Although generally called more than 12% Si aluminum alloy high silicon aluminum alloy, it is recommended to use diamond tool, but this is not absolute, increasing silicon content on the destructive force of the cutting tool is gradually increasing. So some vendors in silica content more than 8% when diamond tool is recommended.
Silicon content is between 8% and 12% of aluminium alloy is a transitional zone, can use ordinary carbide, also can use diamond tool. But using carbide method should be used by the PVD (physical coating), excluding aluminum, membrane thickness smaller tool. Because of PVD method and the small film thickness cutting tool to keep the sharp cutting edges, made possible by the (or grew up in order to avoid abnormal film layer on the edge need to enough passivation of blade, cutting aluminum alloy will not sharp), and membrane material containing aluminum may make the blade film layer with the workpiece materials close cooperation with the combination of film and cutting tool substrate. Because of hard coating for aluminum, nitrogen and titanium compounds, may be because of the carbide substrate with membrane layer peeling off when a small amount of blade spalling caused by crack.
It is recommended to use one of the following three types of cutting tools:
1. The coating of ultra-fine grain cemented carbide cutting tools
2. The band containing aluminum plating (PVD) method of the carbide cutting tools, such as plating TiN and TiC
3. Use diamond tool
Tool should the space is larger, general advice in 2 teeth, larger rake Angle, Angle after (such as 12 ° – 14 °, including end after the tooth Angle).
If only general milling surface, can use a 45 ° Angle of indexable milling cutter, Lord with special aluminum alloy blade, should be better.
Alumina in the laboratory using electrolysis has become in 1808 aluminum, in 1884 was used as building materials in the United States to the Washington Monument on the spire yet; Aluminum to join all kinds of metal elements synthetic material of aluminum alloy has been building industry are widely used in each link. Aluminium alloy plate thickness: commonly used advanced metal roof (and curtain wall system generally 0.8 1.2 mm (and traditional average to 2.5 mm or higher).
Related posts