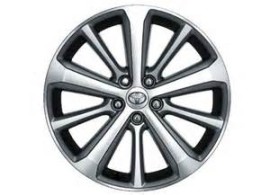 As the economy continues to grow, increasing domestic consumption of aluminum and social JiXuLiang, preliminary estimates, 2015 domestic scrap aluminium will exceed 4 million tons, all kinds of old and new to the sustainable development of renewable non-ferrous metal industry provides a powerful material guarantee.
In addition, in recent years, the import alumina waste continues to selling price, more domestic aluminium scrap will be the inevitable trend for several years. Transportation is the main application field, recycled aluminum in 2014 China's auto production growth fell back, in the economy into a "new normal" domestic aluminium pattern of continuation of overcapacity, aluminium prices remain low for a few a foregone conclusion, it also indicated that in 2015 China's aluminium demand will not have a significant increase, the market price also won't have obviously improved.
In recent years, and the further promotion of automotive aluminum has become a new growth point of aluminum consumption. At present our country product basic or primary aluminium casting of aluminium alloy ingot, although in recent years on recycled aluminum plant and downstream automobile parts manufacturing aluminum liquid straight for the model to get fast development, but in essence is not widen the kinds of recycled aluminum products, for high-end deformation aluminium alloy regeneration was still in the stage of exploration. Therefore, the continuous innovation of science and technology of secondary aluminum industry broaden the recycled aluminum products, will be recycled aluminum industry development direction in the future.
Related posts