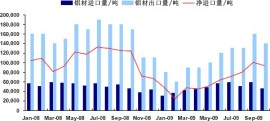 Aluminium line up on the year, a rise of 19% year to date. Indonesia's raw bauxite export restrictions in January raised prices. The country is the world's largest bauxite suppliers, bauxite is aluminum production of raw materials.
Since 2005, the aluminum industry market has experienced the excess supply of phenomenon for 9 years, but from now on, things began to change. Last year the industry to carry out a series of production production plan, the aluminum industry this year is expected to appear in short supply.
Australia's resources and Energy Economics department (Australian Bureauof Resourcesand Energy Economics), according to the 2014 global aluminum production is expected to increase by 0.8% to 48.06 million tons.
Big smelters shut down is the main cause of the decline in output. Low price and high energy costs, forcing the Russian aluminum, Alcoa and Rio tinto group and other international large manufacturers have to reduce production and shut down some smelters.
BREE was predicted by China, India and west Asia 2015 annual growth rate will reach 3.76% increase in capacity to 49.87 million tons. Consumption will grow by 3.55% to 58.4 million tons in 2015.
Related posts