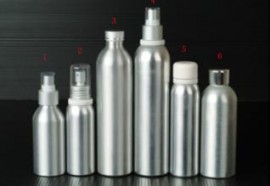 In July, in the domestic money shortage crisis eases, risk appetite and overseas market more restrictive expansion policy expected good, such as aluminium a brief rebound. Electrolytic aluminium industry overcapacity problem in the long term, however, is difficult to effect a radical cure: low-cost expansion result in "west to east not retreat" capacity, and capacity limit policy under pressure from economic growth is difficult to implement. In addition, the rebound in prices, production capacity may be restarted at any time, and the downstream aluminum processing industry also suffered a serious surplus pressure, markets expect the industry of demand and price rebound is unlikely.
The limit capacity could again our hopes
Recently, the state council executive meeting to support adjust excess capacity, enterprise orientation of integration of the excess capacity to carry out the m&a loan, it is strictly prohibited to violate compasses construction projects in severe overcapacity industry to provide new credit. At the same time, China nonferrous metals industry association organized domestic 15 backbone of electrolytic aluminium enterprises, joint production 1 million tons of electrolytic aluminium reached the plan. Chinalco, yunnan aluminum, xin heng and zhongfu issued announcement, announced the closure of electrolytic aluminum production capacity of about 700000 tons.
Electrolytic aluminium industry momentum of blind investment, however, there is still no "stop here". In the coming months, chongqing, shaanxi, gansu, xinjiang and other places more than 1 million tons of new capacity will gradually release, the second half of domestic electrolytic aluminium supply pressure has not any less for production.
In addition, the rebound in prices, it used part of the production capacity and production again, resulting in "restricting output valuation" or an "act of restricting output drop kui".
Aluminum processing industry faces
In upstream electrolytic aluminium industry is difficult to curb capacity, excess pressure is conductive to aluminum processing enterprises, resulting in lower consumption of aluminium and aluminium industry form a drag on earnings.
Aluminum processing enterprise quantity is many, but low production concentration and production scale is small. Has not formed a high level of modernization of large aluminum group group. Figures show that China's aluminium processing enterprises at present, there are about 1400, including more than 780 aluminum extrusion factory, aluminum sheet with foil factory, more than 650, but the large and medium-sized enterprises is less than 20%, behind the small enterprises accounted for more than 80%, the average capacity aluminum processing enterprises only around 25000 tons/year. Capacity of the largest in southwest aluminum is 800000 tons/year, aluminum processing enterprises and industrial developed countries average capacity above 100000 tons/year, the largest production capacity of 1.7 million tons/year.
In addition, the Chinese aluminum processing industry comprehensive technology level is low, scientific and technological innovation and independent development ability is weak, it is also one of the cause of lack of export competitiveness of aluminum material in China. Although our country of aluminum processing enterprises in the introduction, digestion, absorption, on the basis of foreign advanced technology and process equipment, through independent development and innovation, make some single technology at or close to the international advanced level. But from the point of the whole industry, the production level of many enterprises is still in the 1990 s, the system, mechanism, capital and technology, technical reformation.
Market had high hopes of aluminum foil packing external demand is facing increasingly severe test. In 2013 China international exhibition on aluminum industry and Shanghai international exhibition of industrial materials, aluminum foil production and processing enterprises, said more than domestic aluminum foil exports will be more difficult in the future. In 2012, according to data, China has reached 3.5 million tons of aluminum foil production capacity, production 2.7 million tons, capacity utilization rate is 77%, China aluminum foil consumption of 1.85 million tons, 850000 tons of excess. Down prices at home and abroad, the pressure on the appreciation of the RMB, the anti-dumping cases increasing, and the future aluminum processing materials export tax rebate may cancel or reduce some policy changes, such as aluminum foil enterprise export environment or will be worse.
Economic structure adjustment brings pain
In the first half of 2013, China's economy has experienced the first Yang after the process of suppression, but the contradictions by long-term accumulation, the traditional model of development bottleneck more and more obvious, mainly displays in: total monetary credit expansion is fast, but the actual interest rate and exchange rate is higher; Interest rates in the differentiation between different departments, in real estate prices expected negative real interest rates, the local financing platform is not sensitive to interest rates, the financing needs of both limits the market interest rates downward, PPI deflation, real interest rates higher entity enterprise. This structure contradiction both cause extrusion on the real economy, has also led to financial risks continue to accumulate, which in turn limits the space of monetary easing. At the same time, the effective exchange rate to rise faster, magnified by the disconnect between the monetary expansion and economic growth.
Money shortage in June reflected China's biggest vulnerability of the financial system from the government too much power resource allocation caused by the risk and a lot of debt. At present, the length of the interest rate down is unsustainable, "frozen" interbank market must pass into the lending market. Next, likely plunge in economic phenomenon, capital chain rupture, default or large area. If the central bank is not fixed length down side, it must be a market mechanism to modify, namely a hard landing. At that time, the central bank may be forced to release liquidity pressure short end interest rates downward again.
Officials expect the second half of this year, reform prelude to officially opened. To tie in with the reform, economic slowdown and monetary contraction appropriate appropriate is normal. Because a new government focuses on economic reform, high real interest rates will lead to corporate profits and personal income growth is limited, in the second half of stronger-than-expected economic difficult have, demand rise in economic risk of stalling the contractions. Although the reform in the long run is good, but at least in the next few quarters, the reform of "pain" is difficult to avoid.
All in all, electrolytic aluminium overcapacity is a stubborn, bring the production capacity and production prices rebound. Excess capacity for aluminum processing enterprises increasingly prominent, in the case of a weakened external demand and export of environmental degradation, while aluminum consumption in such aspects as light vehicles are promising, but the structure contradiction will be in a long time or inhibition of aluminum and aluminum industry to reverse.
Related posts