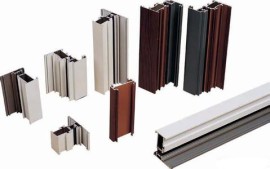 According to related survey data show that in 2014 only in south China enterprise of more than 400 new doors and Windows; Among them, the most for aluminum doors and Windows companies. As a result, it can be seen that the market, the demand for aluminium is quite large. At present, our country except Tibet and hainan province and other provinces and autonomous regions have aluminum production enterprises, the main distribution in guangdong province, east China and northeast China, southern China is the largest aluminum net output areas, while in north China for the greatest net input area.
According to China's curtain wall mesh on aluminum production figures released by the national bureau of statistics, analysis of regional aggregation and proportion, the statistical results show that our country in November 1, 2014, about 2.345 million tons of aluminum production in north China, east China area of about 16.95 million tons, in southern China about 7.249 million tons of southwest, central China area of about 10.725 million tons, 2.888 million tons, the northwest region of about 2.492 million tons, the northeast area of about 1.395 million tons, as of November 2014 reached more than 4400, ten thousand tons of aluminum production in China, up 18.91% from a year earlier.
Among them, except south China yield slightly decreased compared to the other areas are in year-on-year growth trend. Therefore, it is worth rejoicing, architectural aluminum consumption will remain strong for a long time, wide prospect of market, benefit update speed up the urbanization process, the old architecture reconstruction, especially in the lower-tier cities, towns and rural market will gradually become the main aluminum consumption market, building aluminum consumption will continue to maintain rapid growth trend, and high-end aluminum products will become the market mainstream.
Related posts