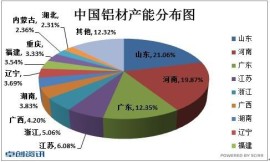 33 analysts forecast this year the average price for $1965 a tonne, estimate 1.8% lower than last time, is also this season the basic metal ethnic middle minimum magnitude.
Automobile and aviation industry demand, as well as outside China production decline, material will supply 54500 tons of aluminum market appeared this year. Supply in 2016 is expected to increase to 125000 tons.
Last October survey estimates the excess supply of 38500 tons, 2014 102500 tons of aluminum shortages this year.
The London metal exchange (LME) registration warehouse inventory decline steadily, and a quarter since early 2014 has been to reduce inventory. This also supports aluminum market tightening supply point of view.
"We estimate $1800 a tonne a year ago, but aluminum demand is likely to increase. I hope the new supply of China, new requirements and can be balanced by the closing of the high cost and high pollution capacity," SP Angel analysts to Reuters, said in a report.
Related posts