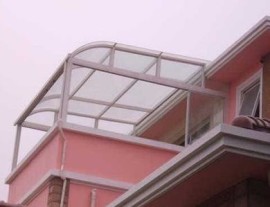 Held on November 27 "expanded aluminum top BBS applied in construction industry", the ministry of industry and raw materials department deputy director LuoTieJun, said the ministry in the non-ferrous metal industry "much starker choices-and graver consequences-in" development plan compiling, will encourage expand architectural aluminum template, the structure of the foam aluminum earthquake-resistant houses, prefabricated housing application in the field of architecture. And encourage aluminum template enterprises gradually shift from the east coast to the west, reduce the production cost and expand the western market.
"Application expanded aluminum, are the key of effectively solve the excess capacity." Economic daily reporter in an interview with LuoTieJun accepted. According to statistics, since 2013, the closure of electrolytic aluminium production capacity of 3.38 million tons. In 2013, the aluminum electrolysis industry fixed asset investment fell 12% year on year; 1 to September this year, fell 31% year on year, electrolytic aluminum projects to curb investment overheating phenomenon obviously. At the same time, aluminum rolling processing industry investment growth, 1 to September this year, up 26.5% from a year earlier. This "one drop a liter" show that aluminum industry investment structure are downstream extension structure optimized constantly, but the capacity to dissolve the pressure remains large.
"Aluminum formwork industry energy conservation and emissions reduction effect is significant." China nonferrous metals industry association Chen Quanxun calculated brushstroke zhang, aluminum for renewable materials, domestic aluminum template can turnover of 200 to 300 times, and wooden template only 3 to 5 times. Aluminum template with 25 to 30 kilograms per square meter, the recovery value of 400 yuan. Use aluminum template instead of wood template, can significantly reduce the use of wood. Last year, more than 800 million square meters, the dosage of our country building template if 20% of them use aluminum template replacement, you can save 160 million square meters of wood template, equivalent to save 400000 tons of standard coal, 1 million tons of co2 emissions. In addition, aluminum template installed less than 3 to 5 days, wooden or steel construction speed, and good stability, strong bearing capacity, concrete surface quality level, reduces the rendering process, the metope of good quality.
According to statistics, at present our country registered manufacturer of aluminum template only 60-80, 2013 aluminum template output of only 500000 square meters, less than 1% of the total template. Chen Quanxun think, according to the current development trend, market share of aluminum template will be improved, if the market share of 10% in the aluminum formwork, aluminum consumption will reach 2 million tons.
"In our country has not yet to establish a unified aluminum template product standards, is not conducive to standardization production, affect the product quality and versatility, reduced turnover, which reduces the aluminum template comprehensive benefit." Chen Quanxun said.
The LuoTieJun told reporters, the ministry is working on related standards and specifications, so as to push forward the aluminum applications in the field of architecture. LuoTieJun also said that the aluminum alloy template cost higher than wooden and steel mould, and there are a large number of non-standard parts, lead to the sale and use of the initial cost is higher. To encourage the development of domestic leasing management fully, so as to accelerate product popularization and application.
Related posts