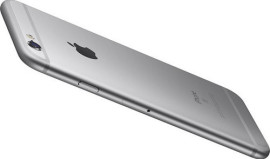 IPhone every generation of conceptual design has a prominent theme, 7 is the most prominent place there is no doubt that the iPhone redesigned Home button, this iPhone 7 concept design with aluminium alloy body, close to the screen without a border.
IPhone 7 concept set machine adopts the rounded design make the phone more joint palms, in addition and a capacitive pressure sensor at the bottom of the mobile Home button, this is the concept of the iPhone's biggest bright spot, Home button is no longer the past familiar rounded, but by the similar to the outline of trapezoidal wrapped.
In the top and bottom of the equipment were equipped with speakers, built a true surround sound experience. We can notice that the concept of iPhone back to higher antenna have been removed. Recently it is reported that the iPhone 7 back antenna will be removed, don't know if the designer is designed based on this story.
Related posts