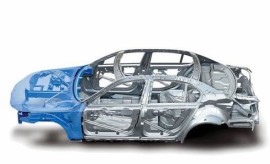 This year the disadvantage, the London Metal Exchange (LME) copper aluminum prices fell 3.98%, down 8.11%, lead zinc fell 2.14%, down 4.81%, lower oil prices background does not seem to have the economic recovery brought much boost really used, although the point in not long ago is often mentioned, now people may be more is worried about the economy again overall downturn and the demand of. But in this context, this year seems to have a good aluminum up opportunities.
Market traders said, benefited from the USA automobile industry expansion, supply and demand is finally back in balance, this year is the best period of development of aluminum. World Bureau of Metal Statistics (WBMS) in 2014 November 19 Daily reported that, in 2014 1-9 month of global aluminum supply shortage of 521000 tons, the demand from the same period last year of 35057000 tons increased to 37240000 tons. In September the output of aluminum is 4159200 tons, consumption of 4197500 tons, 38300 tons of supply shortage. In 2013 the annual global aluminum supply correction for 570000 tons of excess.
Aluminium producer Constellium CEO PierreVareille last Wednesday said, despite the international oil prices, but the aluminum demand of automobile industry increased and therefore do not appear to change. Crude oil prices decline or mean that Americans will buy more pickup or multi purpose vehicle (SUV), and the large automobile aluminum amount more than small vehicles. Automobile manufacturers are increasing application of aluminum content, because they are trying to meet fuel efficiency standard of the government, this means that in the future the car's weight will be less. The company sales in the American total sales proportion has jumped from 14% to 30%.
McAlvany Financial Group CEO DavidMcAlvany said, the automotive industry rebounded significantly boost Chalco to get rid of excess situation. With the development of automobile industry USA significant expansion, aluminum demand will continue to rise. Industry analyst DuckerWorldwide said, is expected to 2025, American about some 18% vehicles will be all aluminum body, and currently less than 1%.
Citigroup Research (CitiResearch) report points out, 2015 aluminum metal demand could be higher than other base metals, mainly by the automotive market driven. Overcapacity situation since 2005 global aluminum city is also expected to appear change, mainly because of a substantial reduction of aluminum producers, as well as Indonesia ore export bans lead to influence the shortage of raw material.
Related posts