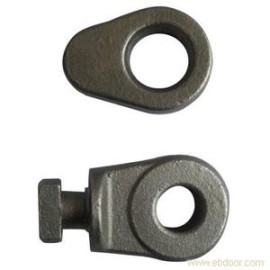 High-speed rail transit construction is getting faster, is extremely important. In addition to directly benefit transportation equipment manufacturing enterprises, is a larger impact on upstream and downstream industry chain, including aluminum processing industry. With China's high-speed rail system and the development of urban rail transit system, traffic with aluminum demand "eruption". As the aluminium industry at present, the added value of the highest market aluminum processing of the listed company has been actively involved.
Ming-tai aluminum revealed today will increase plan, proposed for the price of not less than 11.2 yuan/share, non-public is not more than 65 million shares, to raise funds not more than 750 million yuan, all used to confirm the annual output of 20000 tons of traffic with aluminum project ". According to ming-tai aluminum is calculated, the cast after the project put into production, will implement the annual business income is 794 million yuan, the annual net profit of 188 million yuan.
Besides ming-tai aluminum, aluminum processing other listed companies also positively with aluminum traffic to tilt. Among them, the nanshan aluminum (600219) this year and a half had said in its annual report, as the company construction projects completed and put into production in the future, the company main products will tilt to aviation, ships, car high value-added products, has now established market research and development team, started in the domestic market research and development work.
In recent years, the construction of China's high-speed rail system and speed up the development of urban rail transit system, and the aluminum alloy car-body is widely used in the field of railway vehicles, aluminum and aluminum plate as the main body of railway vehicle body material. In the field of products with high technical requirements and equipment investment is large, the added value of products is higher, is the focus of the aluminum processing industry development direction, is one of the aluminum processing industry industrial added value of the highest market.
According to statistics, by the end of 2013, the total domestic high-speed emu running more than 1000 columns, of which more than 86% of the car body adopts aluminum materials, aluminum alloy car-body will become the future railway vehicles bodywork main configuration options. Is expected in 2014-2020, the domestic passenger dedicated line about high-speed train 28000 cars, each car takes about 11 tons of aluminum, aluminum net will take approximately 310000 tons.
In addition, in addition to using aluminum rail transit, automotive aluminum demand. Along with our country automobile industry vehicle manufacturing technology progress and the development of the automotive lightweighting automotive aluminum amount will continue to increase. It is predicted that by 2020 China's auto production will reach 25 million units, aluminum demand in 750000 tons.
Related posts