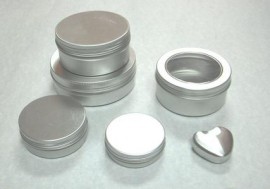 In Sao Paulo, the eastern is the pronoun of upscale hotels and noble residential, gathered a lot of companies in this office, CEMPRE enterprises of renewable resources use association (Brazil) here, too, is located in no. 349 years in a small house. In Brazil and related monographs is recycling experts samples, CEMPRE is a frequent words, is a non-profit environmental protection organization, composed of 25 companies dedicated to the garbage classification and recycling, has now become one of the examples of civil organizations deal with garbage siege in Brazil.
Choose to be a garbage collection, once seen as mental disorder
Press the door bell, a man in a suit to meet out of many years old 30, his name is AndreVilhena and CEMPRE executive director.
When asked why choose this profession, the An – dre recalls, Brazil in 1992, the year in Rio United Nations conference on environment and choose recycling as his career, "seems to be very strange, may even be seen as a mind".
In Brazil, however, it is the meeting, raised questions about the government departments, non-governmental organizations and enterprises in the process of environmental protection, what role should the discussion, in this discussion, established CEMPRE, called the Compromisso Empresarialpara Reciclagem.
Founded in CEMPRE, Andre coincidence became one of them, and for 21 years.
"Has the thought of garbage sorting and recycling business would do such a big?"
"To tell the truth, really hadn't thought of, this shows the urgency of the garbage disposal problems, also suggests that people is more and more attention to this problem." Sat at a square table, made of recycled material crushing plate Andre exclamation, CEMPRE now have been almost all over Brazil's, "every month there are many foreign governments and non-governmental organizations to come here and we communicate, our model is very popular, hope I can go toward outside."
Down his eyes, and is an ark of corner, on all kinds of trophies, he added: "China has come a few times, most people will visit to the Sao Paulo a cooperative demonstration."
Rubbish girl get into the best university, the story is used to inspire others
Concepts and ideas to surprise, if in the paper, or hang in the mouth, impact is limited.
Andre is clear, he therefore choose with all garbage collection for a living individual and group cooperation, or hire experts on environmental protection, or send out simple picture brochures, in providing relevant information at the same time they sort the garbage, also through a variety of inspiring stories, to inspire the enthusiasm of all. In CEMPRE established last year, on the 20th anniversary of the guest have a about rubbish girl admitted to the best university, the university of Sao Paulo, Brazil.
The girl's name is called LaissaSobral, was a man named GranjaJulieta cooperatives of garbage collection. In this process, through reading books, pick up to her success to environmental management at the university of Sao Paulo, read a sophomore now. During the period of Sao Paulo, the cooperatives and Sao Paulo university are confirmed to reporters the truth of the story.
CEMPRE has established 21 years. Andre said, however, more than 11 million people in the face of Sao Paulo, and every day as much as 15000 tons of garbage collection, "our strength is too weak, garbage disposal and recycling of Sao Paulo, need more government departments of unified planning and investment".
Held that view, and Sao Paulo university school ArlindoPhilippiJr, a professor of environmental science, public health, in certain civil organizations such as CEM – PRE active at the same time, for the government in the aspect of environmental protection consciousness, the lagging behind of his hate iron not to produce a feeling. "As early as in 1994, the trash problem in Sao Paulo had a systemic solution, solution including landfill, waste incineration, decomposition of organic waste, but because the government transition, failed to stick, recycled garbage landfills. Only"
Now, as the garbage siege of the gravity of the situation, and Sao Paulo municipal government set to open next year a new solid waste management and made the target. Take the Sao Paulo city, the rubbish recycled to 10% in 2016.
Recycling millions of aluminum cans per hour
Active participation in the enterprise for the garbage collector for possible
Open CEMPRE site (now the Portuguese version only), a line of the Numbers scroll particularly conspicuous, this is the group released through the network to collect recyclables are price information, to create a price reference platform for all participants, people can calculate the day's labor income geometric accordingly, thus to motivate yourself.
In addition to the number of virtual space, can let more people, especially the waste main body – active and passive consumers involved, is renewable products market, especially aluminum cans. If attention, you will find, guangzhou each big supermarket canned drinks multi-purpose native steel or aluminum, in Sao Paulo, set a good example of international and domestic companies, will be more on the use of recycling aluminum cans and other processed recycled materials, and the lighter weight, one to save the cost, we would earn reputation, more important, is for garbage collection last may, in the industry set a good example.
It is for enterprises to actively participate in, Brazil, the recovery rate of aluminium cans is as high as 98%, for the world, every hour, there are 1 million aluminum can be recycled.
A $2000 recycled clothing reconstruction after the most expensive
Green said bullish market, because believe that people will change consumer habits
If the combination of civil organizations and enterprises, to Brazil's garbage collection of ours, so strong personal environmental consciousness, within the circle of one step ahead, also set an example for demonstration effect, operating OrivanPavan recycled materials to make clothes is so.
After took the family business from the hand of the parents, Orivan runs and jeans business. Nonetheless, due to the production process of environmental pollution is serious, the price plus the best manufacture clothing into China and India, he began to seek transformation – whether it's old clothes, or fibers made of recycled plastic bottles, became his clothing series of environmental protection of special labels, coupled with excellent designers to join, he clothing – S.O.B. under its own brand name in 1995.
"One of the most expensive was sold for $2000, we just been invited to the exhibition in Miami." Orivan added: "I had been thinking, since the scale manufacturing done in China and India, however, why not instead? I think takes environmental protection course is such a road."
Because of the consideration of comfort, Orivan said, most of the time, each dress can only use 50% of the recycled material and other organic plant fiber is used in place of the material.
Orivan pointed out that in fact the whole Brazil made from recycled plastic bottles factory only a handful of clothing fiber, "so the cost has been high, a regular short sleeve T-shirt for an average of $80."
In order to reduce costs, Orivan collected old clothes in society, will also encourage the third party will old clothes sent to the warehouse, and give them a discount preferential buy clothes. And then, to sterilize the cloth of old clothes, need new clothes.
During the period of splendid Orivan had had three or four stores, in shopping malls and busy busy streets. Later, in order to save cost, in addition to partially vegetarian shop have a show in Sao Paulo, his main sales channel is a network sales, "now the orders of each month is 3000-4000."
Although not much, but Orivan has satisfied, and optimistic about the future market.
"Pessimistic for the purpose of, in the raw material run out of time, people will change their consumption habits, will cost even more."
Related posts