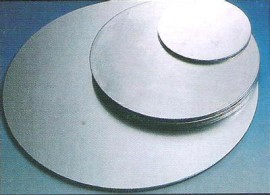 In 2012, the global economy continues to gentle movements smooth, China's exports, the actual investment and consumption growth will appear different levels continue to decline, the market inflation pressure increasing, the quarterly GDP growth is not optimistic, macro economic leading indicators and synchronous index is still falling, the economy will continue to short-term downward trend.
2012 is the "twelfth five-year" start to the second year. After basic return to a normal growth trajectory of economic operation, promoting economic restructuring and change of the pattern of economic development of the task is very difficult. Gradually achieve fiscal and monetary policy in 2012 by the response to the crisis to the conventional model of smooth transition, and maintain a relatively stable, put more energy to accelerate the related reform, strive for economic restructuring and change of the pattern of economic development to make substantive progress. Countries will implement prudent monetary policy this year, strive to improve the policy of targeted, flexibility and effectiveness, and keep the overall price level basically stable, support the transformation of economic development patterns and strategic adjustment of economic structure, promote financial reform, to speed up financial innovation, perfecting the financial laws and regulations, prevent systemic financial risks, maintaining financial stability, improve financial services and management level, to promote sound and rapid economic and social development.
In 2013, under the background of the national macroeconomic policy, specific and detailed description of the current packaging aluminum wafer industry operating environment, according to the survey data, focus on research and predict its downstream of the industry development and the change of demand for packaging aluminum discs of long-term and short-term trends. In view of the current opportunities and challenges facing the development of industry, put forward our investment in the packing aluminum wafer industry development and strategic advice. This special by rigorous content, massive amounts of detailed data, intuitive chart, from the perspective of macro and micro analysis, help the industry enterprises and related investment companies, financial institutions and government departments to accurately grasp the trend of the development of the industry, understand the industry competition pattern, avoid business and investment risk, making correct competition and investment strategy.
Related posts