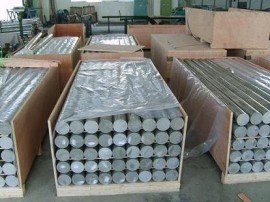 Affected by the accident devaluation, the expansion of the Chinese original aluminum exports is expected to get a further boost. China is the world's largest producer of aluminum.
Goldman sachs said, despite the aluminum prices, many manufacturers have not cut output, partly because the government's subsidy policy. At the same time, China's domestic demand weakens, inspired a lot of aluminium exports to the world market. July 1 – this year China's aluminium exports rose by 28% to a record high. Combined with people's currency devaluation, this week will meet more aluminium market supply, due to the weakening of the lift will reduce the cost of domestic production.
BNP Paribas (BNP Paribas) analyst Stephen Briggs said in the report: "obviously bad, this reduces the production cost of dollar-denominated domestic." This year the LME three-month aluminum tumbled 14% to $1589 a tonne. According to the Harbor Intelligence data, devaluation would lift in China, after a 1.9% average cost of production per ton aluminium reduction $12 to $1728. The company is expected to lift its depreciated by 10% against the us dollar, will further cut costs $50 to $1678 per ton.
According to customs data, in the year to July, China exported 2.87 million tons of unwrought aluminum and aluminum products this year, a record high. Harbor general manager Jorge Vazquez said in a report on Tuesday: "currency devaluation restored China's export competitiveness. "China's structural economic growth is slowing, and production overcapacity will be the main driver of commodity prices."
Related posts