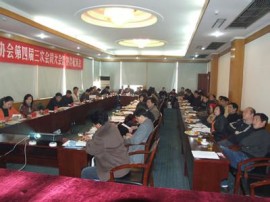 Cloud co announced on January 9, aluminum, aluminum company a wholly owned subsidiary in cloud international co., LTD., as the investment main body, the proposed $28.05 million acquisition of Laos aluminium co., LTD. 51% stake in a brief and implementation of annual output of 1 million tons of alumina project. The personage inside course of study thinks, after project implementation, the company's bauxite resource support capability will be significantly improved.
Buy overseas bauxite
As early as 2011, cloud aluminium co is to carry out the acquisition of Laos aluminum bauxite and alumina comprehensive development project investment construction of the early work. At present, the company completed the financial due diligence, tax, law, technology and project feasibility study, we have three shareholders with Lao Lao aluminium co., LTD – Italy's development public co., LTD., pine valley international investment (group) co., LTD and Laos joint service co., LTD reached a cooperation agreement.
Data shows, Laos aluminum industry in the future the main products are bauxite, alumina and aluminum products. Has yet to carry out the project construction and production and operation, not involving the main products of the technological process and main management mode. Laos aluminum holding Laos 147.86 square kilometers of pakse southern provinces of bauxite resources mining rights, and has obtained the mining right the development and utilization of the required qualifications.
Announcement, Laos aluminium has two exploration on the mining area was carried out, the agent received net sanshui bauxite ore 140 million tons, the first stage of net agent for bauxite ore of about 67.4178 million tons, 39.13% average grade 3 oxidation 2 aluminium, aluminium silicon ratio 8.47, and through the review center of the ministry of land and resources of mineral resources reserves in China; The second phase out by net bauxite ore is about 73.71 million tons, 41.31% average grade 3 oxidation 2 aluminium, aluminium silicon ratio 9.51.
Cloud aluminium co, said the region belongs to sanshui bauxite bauxite, and most Chinese domestic bauxite is monohydrate bauxite, in 3 oxidation 2 aluminium average grade, mineral content, al-si ratio, thickness of orebody, ore concentration and mining conditions, etc., the quality of the domestic bauxite, production cost and production cost of alumina lower.
Expand reserves
From the historical data of bauxite resources in high external dependency. Statistics show that, the last three years, China's bauxite imports accounted for around 50% of the consumption, which has nearly more than 75% of the bauxite imports from Indonesia.
Since 2014, the Indonesian government banned export of bauxite. As the mine ban influence emerging, domestic bauxite imports a larger year-on-year decline. As a result, since September 2014, domestic alumina prices start up slightly. Analysts believe that the domestic electrolytic aluminium enterprise future profitability will appear a certain degree of differentiation, upstream bauxite resources, its self-sufficiency rate of and good companies will be more obvious competitive advantage. Huatai securities, according to data from the raw material of cloud aluminium co resources self-sufficiency is about 50%.
Cloud aluminum international, after the completion of the acquisition of delivery as Laos aluminum's controlling shareholder control and dominate the operation and development is in the south of Laos polo Finn plateau area of 147.86 square kilometers within the scope of the bauxite, and construction phase of the annual output of 1 million tons of alumina project and an annual output of 3 million tons of bauxite mine. Among them, the Laos aluminum issue of annual output of 1 million tons of alumina project total investment estimation of about 1.2 billion dollars, project capital of $360 million. Cloud aluminium co, said the acquisition and subsequent expansion projects completed and put into operation, will significantly improve the company's alumina self-sufficiency, reduce the production cost.
The personage inside course of study also said, Laos bauxite ore grade, aluminum have concentration and mining conditions, the comprehensive situation than most domestic bauxite condition is good, through integration of subsequent exploration and mining rights, will improve the ability of bauxite resource security.
Related posts