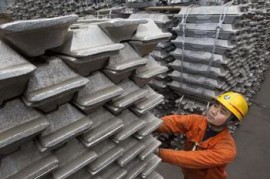 DE titanium (nantong) aerospace precision casting co., LTD formally incorporated into the world famous multinational group Alcoa, the next with the aid of Alcoa status of advanced technology and equipment in aviation manufacturing industry, the city industry is expected to further to the development of high-end field.
Alcoa is the world leader of light metal technology, engineering and manufacturing, its products are widely used in automotive, commercial transportation and aerospace fields. In Germany, titanium co., LTD. Is a plane engine and airframe structure of titanium alloy and aluminum alloy castings. As DE titanium, the only wholly owned subsidiary in China, DE titanium nantong in nantong economic and technological development zone was established in 2012.
It is reported that, after combining the DE titanium nantong will with the world advanced technology and equipment, for the world's major aviation manufacturers to provide high quality aluminum alloy aerospace precision castings, products are widely applied to the airbus a320, a330 and a350 aircraft and Boeing's b737, 787 aircraft, and other mainstream airlines aircraft project.
Related posts