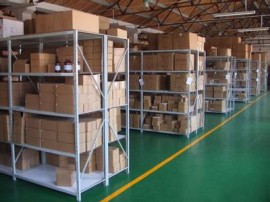 In recent years, the domestic aluminum smelting, aluminum processing industry presents the fast development situation. From the perspective of our country is aluminum especially architectural aluminum processing power. The whole building market demand for aluminum is increasing every year, the large and medium-sized aluminum production enterprise is the market's biggest beneficiaries. But the aluminum industry, the future for a period of time especially those small aluminum enterprises in our country enterprise development will be hindered, fail or are large and medium-sized enterprises m&a will be inevitable. Champ consulting building materials industry analysts pointed out that: in the future, the domestic aluminum processing market competition will present the four features:
A: aluminum industry compared with other industry product differentiation degree is small, so the future market mainly to competition or the cost of aluminum industry.
The second is: large-scale expansion trend of aluminum manufacturers, industry vertical integration trend obviously accelerated, in the future, is a rapidly growing part of the high quality enterprise will become the dominant force in the market competition.
Three is to scale, aluminum processing technology, brand, management and service of enterprise comprehensive competitive ability is growing.
Four is: Chinese aluminum enterprises enter the international market will further speed up the pace, especially in some coastal areas. Already has a good international market development foundation of large-scale enterprise, its aluminum exports or is expected to get fast growth.
According to champ consulting released "2012-2016, China's industrial aluminum market analysis of investment value study report pointed out: at present, the key period of aluminum market is facing new era, so will be the emergence of new products to replace the old product climax period. But both aluminum industry shift and the challenge of product structure, the aluminum industry in China will be to high technology content, high-quality environmental protection, high profit margins in the direction of development.
Related posts