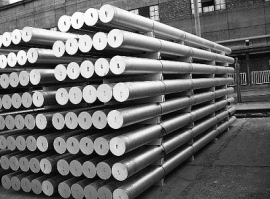 At present, the electrolytic aluminium production enterprise electricity model mainly divided into electricity network mode, the mode of direct purchase of electricity, and three kinds of self-provided power plant model. Net electricity is the most traditional power mode, in recent years, the domestic net electricity prices are always remain relatively high, the net electricity model of aluminum companies to resist the ability of the product price volatility risk is weak, weak competitiveness in the industry, large selection pressure. In recent years, some local governments push electrolytic aluminium enterprises to adopt direct power purchase power mode (mainly the otc market power mechanism), to the enterprise as a decline in the cost of production, the improvement of operating performance and the improvement of the overall competitiveness has obvious positive effect.
In addition to the direct power purchase, electrolytic aluminium enterprises with self-provided power plant in recent years maintained a strong profitability and continued downturn in the boom of the aluminium industry reflects the outstanding competitive advantages. Ccxi next morning liu, an analyst pointed out: "electricity costs are high and prices falling margins of domestic electrolytic aluminum smelting enterprises have fallen sharply, profit margins will be squeezed, has self-provided power plant or electricity cost advantage region further highlight of electrolytic aluminum smelting enterprise competitive advantage."
In the face of the downstream demand growth is slowing, aluminum prices remain low and high production costs and other difficulties, the traditional electrolytic aluminum production enterprise is gradually to expand the industrial chain upstream, from resource and energy of the implementation of reform and development of "coal – electricity – aluminum industrial integration" (self-provided power plant mode). At the same time, the new capacity gradually shift to lower cost of electricity in the western region. Ccxi thinks, high and low power cost has become a key to decide whether China's electrolytic aluminum production enterprise competitive factors.
Related posts