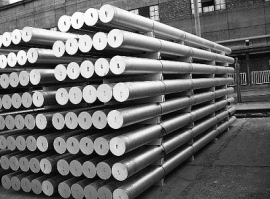 In recent years, the electrolytic aluminium industry overcapacity has become well known, the reason is that with capacity expansion speed faster than every year.
Recently, non-ferrous metals industry association aluminum branch called part of the electrolytic aluminium enterprise backbone to carry on the discussion and henan nonferrous metals industry association. Preliminary statistics, part of the attending enterprises will soon close the electrolytic aluminium production capacity of about 2.4 million tons. According to statistics, in 2014 the domestic electrolytic aluminium production capacity of 35.8 million tons, 2015 expected annual capacity will be increased from 2014 to 3900-2014 tons.
In addition, glencore's Century aluminum company (Century Aluminium) said it would spare, Kentucky, USA, smelters, since October 24, limited capacity, and blamed it on China's export prices lead to lower prices. Company spokesman, since October 31 completely idle the smelter.
Kentucky smelter aluminum production is up to 255000 tons a year, the project closed means that the aluminum production capacity to reduce nearly 15%. The move will bring support to aluminum litres of water in parts of the Midwest. Since this year, the central and western regions of the aluminium premiums fell more than 60%, to about 8 cents per pound.
Related posts