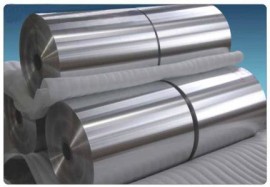 According to Brussels on July 4, the communique said on Saturday, will be to impose anti-dumping duties on imports of Russian aluminum foil, due to the preliminary investigation showed that aluminum foil below the normal market price sold in the eu.
Communique said that since Sunday on Russian imports of aluminum foil in 12.2% of the provisional anti-dumping duties. The aluminum foil are made by the world's largest aluminium producer – Russian aluminum production.
Temporary tariff will last six months, the European commission will complete the survey, the results may effect the final tariff, ZhengShuiQi for five years.
Russian aluminum said in a comment in the email, will continue to cooperate with the European commission, to complete the survey.
Russian aluminum also said the hope at the end of an investigation, "the eu consider our position, can reduce or cancel the anti-dumping duty".
Related posts