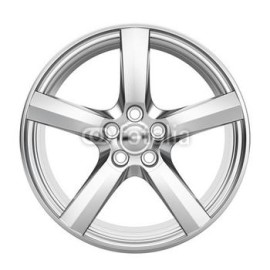 According to the "Automotive News" reported USA, an executive Ford automobile recently revealed, the future for profit considerations, Ford will reduce the use of aluminum materials in the automotive.
Ford USA President Han Ruiqi (Joe Hinrichs) said, the company will seek better, more efficient way to improve the fuel economy of the vehicle. Aluminum material still has a certain status, but never like aluminum F-150 large-scale use.
Han Ruiqi said, "consumers want to get better fuel economy, but there are other ways to get better fuel economy." And that the future Ford and other car manufacturers will be possible only in the doors and engine cover and other locations using aluminum material.
Ford new aluminium pickup F-150 last November has been listed for sale, then in addition to the next generation of Super Duty will also use aluminum body, Han Ruiqi declined to say whether the body is made of aluminium future plans.
In addition to the use of aluminum materials, Ford began to use other materials to achieve weight loss purposes. Detroit recently issued the North American International Auto Show on the Mustang Shelby GT 350R through the use of carbon fiber wheel to body weight reduced to 52 pounds (about 19.4 kg), and also to the method by removing the 350R air conditioning, stereo, the rear seats and other non essential facilities to make the car type to reduce the weight of 70 pounds (about 26.1 kg) in the actual production, but in Ford will not use this way to achieve weight loss purposes.
Related posts