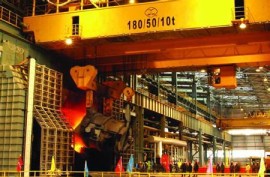 According to the Detroit news "GM said on Tuesday that the company will be in the state of indiana Bedford foundry (Bedford west midlands Operations) investment of $127 million.
Gm said that the investment will be used in powertrain components and architecture, support the production of aluminum engine cylinder body and other parts, then the company will disclose more details. This investment will add 127 jobs.
In November this year, gm and the united auto workers union the UAW reached a new four-year deal, over the next four years will plant a total investment of $1.9 billion, in the United States under the investment is a total investment of the first of the specific plan.
Bedford foundry has about 700 workers, using three shifts a week production, products include transmission, converter shell and small engine cylinder block and so on, supply Chevrolet, buick, GMC and Cadillac models. The plant put into production in 1942, since 2010, gm has invested more than $426 million in the factory.
Related posts