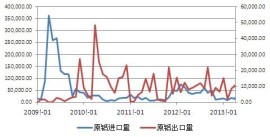 Under the background of global oversupply of aluminum and the aluminum producers in order to stimulate demand, was brooding, also calculate quite spell! It doesn't, the news that the Japanese aluminum producers are looking for Bridges and other infrastructure construction in the process of adopting new design standard to apply more aluminum. Now, Japan's stagnant domestic demand for aluminum.
Usually, in the process of building Bridges if application of aluminum, its construction costs to Billy with steel and concrete construction costs are high, but in the process of maintenance, aluminum bridge maintenance costs are relatively low, and the maintenance is also easier.
Japan's Civil Society (Japan Society of Civil Engineers, JSCE) has been released in March this year new aluminum structure design and production standards, it will make aluminum in building Bridges and sluice engineering is more easy to be used.
Japan just took office near the new chairman of the aluminum association Akira Kaneko, said, "we have been in the infrastructure construction process to realize the breakthrough in application of aluminum, and research and development has been admitted by the Japan civil society."
"Our goal is to win at least one inside year can use aluminum to build bridge project, this will be a boost to aluminum demand."
Japan is the goal of the aluminum association in 2035, achieve 6.5 million tons of aluminum shipment (including export), and the Japan aluminum shipment each year is about 4 million tons.
At present there are about 700000 Bridges in Japan, and by 2023, more than 40% of them, is mainly composed of reinforced concrete bridge construction have been put into use more than 50 years, which requires to be rebuilt or reinforced, this or brought to Japan a year 80-1 million tons of aluminum demand.
Importer, Japan is Asia's largest aluminum Japanese importers and overseas suppliers every quarter for aluminum is often viewed as Asia premium litre of benchmark.
Aluminum litres of water in the third quarter of Japan's most hammered out near the LME price premium of $100 per ton, to its lowest level since it for six years, because of China's aluminium exports further increasing the market supply glut.
Related posts