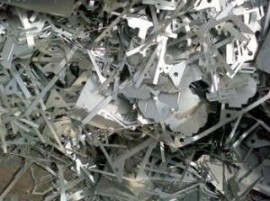 Nobel lish announced that the company will invest $48 million expansion of its New York Oswego (Oswego) car aluminium scrap recycling plant.
Nobel lish, said the company will build a new office covers an area of 8.1 square feet of building, it is mainly used for handles and classification for automobile aluminium scrap.
In order to meet the requirements of north American auto makers, Nobel lish of aluminium scrap recycling plant will use the latest scrap aluminum recycling and conversion technology, can handle a month 10000 metric tons of aluminum scrap.
Nobel lish over the past five years has accumulated investment of $400 million expansion of oswego factories, and added more than 430 employees, and plans to add 250 new staff, 2020 years ago.
Previous research institutions Harbor Aluminum Intelligence Unit general manager Jorge Vazquez had predicted that this year in North America, demand for Aluminum material will reach 1.255 million tons.
Related posts