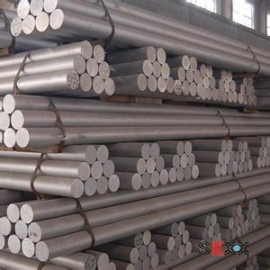 The world's biggest producer of aluminium, China has canceled after some aluminum products export tariffs, deterioration of the global excess supply aluminum material.
Aluminum tariffs out is expected to further boost exports. China's aluminium production accounted for about half.
International Capital Corp., Ma Kai, an analyst, said: "this policy will stimulate exports to improve China's aluminium market, reduce domestic excess supply, but will increase the global supply of aluminum."
China continue to increase the aluminum production capacity, and other countries smelters, struggled to cut supplies to boost prices. China's customs, according to data released unwrought aluminum and aluminum products in the first quarter of China's exports rose 43% to 1.21 million tons.
The LME aluminum futures ended down 1.6% on Thursday, to $1777 per ton. So far this year, down about 4.2%.
* * the overseas market revenue
Industry analyst Wang Chunhui, according to China's state-owned aluminium smelters lobbying the government to cancel the export tariffs began last year, because they saw the overseas market prices higher.
November sent to the port of Rotterdam, aluminum the LME cash premium at $427 a tonne, a record high. On Wednesday, aluminum premiums fell 58% to $180 a tonne. Aluminum premiums fell 36% over the same period to Japan.
The world's largest aluminium producer Russia aluminum (United Co., a party) said on Wednesday that the company average aluminum prices fell 5.7% in the first quarter. The company said in a statement, a review of production capacity is expected to idle after as many as 200000 tons of output, it shut down production capacity did not provide a timetable.
* China's stimulus *
America's largest aluminum maker Alcoa (Alcoa Inc.) is expected to aluminum oversupply and global 2015 global consumption growth is the slowest in three years. According to the company data, China will give global capacity increased by 80% this year.
China's ministry of finance announced that since may cut part of the aluminum export tariffs. The aluminum tariff adjustment mainly for id number 7604 XXXX series aluminum, of 04 grade of aluminum rod, aluminum rods from export duties.
International Capital Corp., Ma, an analyst, said: "this can be understood as a policy is part of the recent stimulate economic growth policy, for domestic consumption remain weak this year."
China's manufacturing index fell to April 12 months lows, suggests that the government did not make in efforts to boost the economy manufacturing recovery. China march industrial production growth of 5.6% year-on-year, to its lowest level since November 2008, the pace of economic expansion for the slowest since 2009.
Related posts