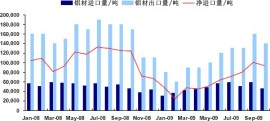 Over the past six months for Russian business and enterprise operation is a bad time, but the worst may not come.
Russian aluminum giant party President, Russia's most famous Oleg Deripaska – one of the commercial characters (Oleg Deripaska) said: "we will see Russia into a worse time. Many mistakes have been committed, and this will likely will continue until the end of September."
Western countries in Ukraine after the outbreak of the conflict of economic sanctions on Russia, coupled with the sharp fall in the price of oil, natural gas, as well as the rouble fell sharply, all these adverse factors make Russia in the economic crisis. Although this year there are still a lot of Russian people attend davos BBS, but compared with previous years has greatly decreased.
Western consumer goods more expensive Russia, inhibit the growth of the previous western firms in the market.
Renault and nissan, chairman and chief executive officer carlos ghosn said: "in 2015, Russia will be a black spots, the Russian market is expected to shrink 20%. But Russia's potential is still there, he just need some time to recover."
At the same time, Russia also appear the situation of the lack of external investment, because western companies fear they may be in the range of current or future sanctions.
Markets worried because the rouble devaluation, Russian enterprises with overseas loans need to more expensive cost to repay the loan.
Related posts