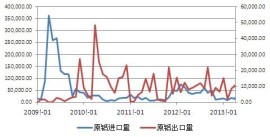 Overnight LME3 month aluminum test rebound, to close at 1775.25 U.S. dollars / ton, a decrease of 0.55%. The Shanghai aluminum Thursday rebounded quickly, the Shanghai aluminum 1503 to close at 12840 yuan / ton, or 1.86%.
The European Court of justice general counsel said the European Central Bank direct currency trading principle in line with the EU treaty, not in breach of European law, safeguard measures under the European Central Bank in two levels of markets to buy government bonds is not government monetary financing, so as to the European Central Bank easing remove legal obstacles. European Central Bank President Delagi has said that the purchase of treasury bonds to prepare for, different views exist for the ECB to inside. The Fed's Beige Book said America says the economy is improving, but the officials of crude oil fell to influence on the U.S. economy concerns. Russia's central bank said it would gradually sell foreign exchange reserves in the market, the 14 day of India to cut interest rates 25 basis points.
The State Council executive meeting on 14 said it would set up a $40000000000 venture capital funds in emerging industries, focus on supporting innovative enterprises. Department of transportation "on deepening Comprehensive Transportation Reform Opinions" formally introduced, reform in comprehensive transportation system, transportation of modern market system, highway tolling system, modern transportation services in areas such as the breaking point. The central bank announced in December the broad money M2 balance of 122.84 yuan, a year-on-year growth of 12.2%, in December the loans increased by 697300000000 yuan; in December, the inter-bank market interbank lending and pledge type repurchase of bonds month weighted average interest rate was 3.49%, growth of 0.67% and 0.70% respectively, down 0.67% and 0.79% respectively compared to the same period. The central bank to continue to suspend the open market operations, the central bank will adjust the deposit and loan of financial institutions caliber, such as customer margin will be included in the "deposits", commercial banks lend to Finance Leasing Company will be included in the "loans".. Homeland Department said the country has more than 40 city to cancel the purchase policy, foreign minister Jiang Daming said in 2015 that the new construction land use plans, continue to be appropriate to reduce to 300000 acres in 2014.
The industry, industry, the State Council issued the "on the implementation of environmental pollution third management advice", stressed the need to adhere to the polluters pay, market operation and government guidance, to promote the introduction of the third party governance; Alcoa said no intention to restart the alumina capacity previously closed.
Related posts