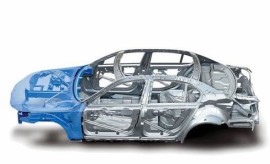 Foreign media on January 7th, one of the world's large aluminum producers, executives said on Wednesday, the U.S. auto manufacturing aluminum demand is expected to strong growth.
Constellium NV, chief executive of Pierre Vareille said, as the U.S. production cars, such as the ford F – 150, the change of consumption from the consumption of iron and steel to aluminum, the company's sales center of gravity will be turned to the U.S. market since the European market.
"In the European market, more cars are used aluminum high-end brand, in the United States, sales is one of the most popular type should be in the car and aluminum in the car is very bold and quickly."
The company sales of total sales accounted for in the United States has climbed from 14% to 30%.
, he says, by 2020, the U.S. auto industry demand for aluminum plate is expected to increase to 1 million tons/year, higher than the current 100000 tons per year, is expected to those of the European car industry aluminum plate demand will increase from 200000 tons to 600000 tons/year.
Related posts