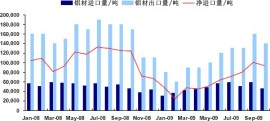 According to London on December 11, according to industry sources said on Thursday, the world's largest dealer brokers ICAP (ICAP) will be in 12 out of the London metal exchange (LME) at the end of the base metal brokerage business, this is the part of the overall restructuring.
Banks in order to comply with the financial crisis of 2008 has issued new regulations after out of the risk trade leads to traders brokerage revenue tumbled. Icap has been trying to cut costs in response to the plight of decline in trading volume.
Profit plunged 38% in the first half of the company announced last month, and the results give cautious outlook for the rest of the year.
Icap said last month that the company's overall restructuring is expected to cut 260 agent jobs, more than 10% of the brokerage business personnel.
A source said: "icap is out of the LME brokerage business, seems to be part of its restructuring."
Related posts