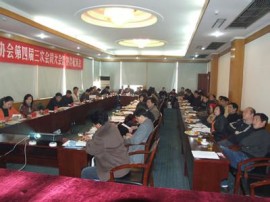 On May 2, aluminum is the first listed company, the domestic electrolytic aluminum giant yunnan aluminum co., LTD., according to the annual report due to domestic electrolytic aluminum market rebound and aluminum processing industry demand is strong, the company net profit jumped 121.55% in 2006.
Cloud aluminum company main business is aluminum smelting and processing products, carbon and carbon products production and sales. Earnings growth is mainly thanks to the main raw material of electrolyzed aluminum oxide prices rose to record highs in the first quarter after falling, so as to bring more profit space to the production of electrolytic aluminum. In addition, the country to raise prices again, also make the prices of aluminium products. At present, the cloud aluminum shares the electrolytic aluminium production capacity of 300000 tons.
However, literature, director of the China nonferrous metals industry association aluminum branch army at a recent "BBS" 2007 Chinese aluminum industry and futures market is expected, although in 2007 the spot price of alumina will continue to decline trend, but due to the electrolytic aluminium has the rich profits, both at home and abroad and the enthusiasm of the electrolytic aluminium production capacity expansion, electrolytic aluminium prices will be put at home and abroad, and domestic prices will decline more than foreign.
Xianjun, predicted that in 2007 China's electrolytic aluminium production capacity will reach 14.5 million tons, from 2006, an increase of 2.5 million tons, up 21% from a year earlier. Output will reach 11.7 million tons, from 2006, an increase of 2.35 million tons, up 25% from a year earlier. Thus, even though the electrolytic aluminium industry rebound in 2006, but in the New Year and may are in danger of excess capacity.
Cloud aluminum on shares, however, think that, the company has plans to extend industrial chain upstream and downstream. In addition to investment and development of wenshan bauxite resources, establishing production base of alumina, the board of directors of the company has passed the 80000 tons of high strength, wide hard aluminum alloy plate with technology innovation and product development projects, to further intensify the development of deep processing products.
Related posts