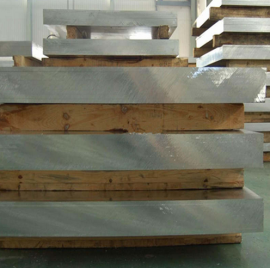 5052 Aluminum Sheet for Auto Parts: Aluminium sheet 5052 is Al-Mg alloy, Anti-rust alloy, cannot be heat treated, not very high strength but good formability, anti-rust quality and welding quality.
◆ Advantages:
Excellent stability and durability;
2.With high quality anodising ability and weldability;
3.Have good formability, combined with the medium strength and excellent corrosion.
◆ Specifications:
Temper: O-H112, H32,H34
Thickness: 1.0-6.0mm
Width: 900~1800mm
Length: 2000~6000mm
Tolerance of Thickness: ±0.02mm
Surface Treatment: Embossed
Surface finish: mill finish/embossed/checkered
Packaging Details:Standard seaworthy export packing such as fumigation-free wooden pallets.
◆ Chemical Composition chart(%)
Alloy
Si
Fe
Cu
Mn
Mg
Cr
Zn
  Other
 Al
Single
Total
5052
0.25
0.40
0.10
0.10
2.2-2.8
0.15-0.35
0.10
Remaider
◆ Application: Auto parts, Building, Machinery,Roofing, Boat, Marine Service, Aircraft, Furniture, Ai rconditioning, Road signs, Containers etc.
Related posts