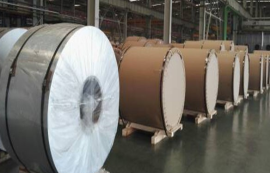 CC aluminum coil: Means Continuous Casting coil, it cannot be used for deep drawing and anodising, but it can be bend over 90 degrees.
DC aluminum coil: Means Direct casting coil, it can be used for deep drawing and anodising.
Tolerance
Width Tolerance: +/-1mm
Thickness Tolerance: +/-1.5%
Surface:
No scratches, white corrosion, water stain, black stain marks, oil stain or streak marks.
Aluminium Coil 3003 H24 Coil Application:
Construction, decoration, electronic products, wall Cladding, Truck body, Signboard, Insulation, Strip Ceiling and etc.
Packing:
Eye to wall or Eye to Skype packing, 2-3mts per coil or 5-7mts per coil,
Coil ID: 505MM/508MM
Can be packed according to customer's requirements.
Chemical Composition

Alloy

Si

Fe

Cu

Mn

Mg

Cr

Ni

Zn

Ca

V

Ti

Other

Al

3003

0.6

0.7

0.05-0.20

1.0-1.5

–

 –

 –

0.10

 –

–

–

Unit

Total

Balance

0.05

0.15

 
 
 
 
 
 
 
 
 
 
 
 
 
 
 
 
 
Related posts