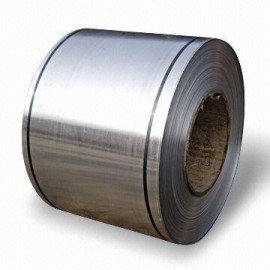 aluminium coil 3105 for window blind, the strengthening effect of added Mn is supplemented by additions of magnesium which offers further solid solution strengthening.
Features:
Medium Strength
Good Performance in Shaping, Anti-corrosion, Welding and Machining
Easiness for Oxidization
Product details:
◆ Temper: O/H12/H14/H1/H18/H19 etc.
◆ Thickness: 0.14-0.2mm
◆ Width: 25-2300mm
◆ Free sample: available
◆ Technique: Extruded
◆ Surface: Soft surface, no grease, smooth and without feeling scratch.
◆Packing: Pallet or Wooden Case. Also we can meet special requirements of customers
Chemical Compositions:
Grade
Si
Fe
Cu
Mn
Mg
Cr
Ni
Zn
Al
3105
0.600
0.700
0.300
0.30-0.8
0.20-0.8
0.200
–
0.400
remains
Application: Window blind, constructions, buildings, machines, chemical products, channel letters.
Related posts