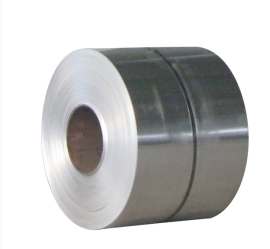 Out aluminium coil 7075 T651 is very strong "heat treatable" alloy, it can be strengthened through heat treatment based on the combination of zinc and magnesium. Our 7075 T651 it is the most harness aluminum alloy amd the quality approved by the Boeing Company.
Product Description:
◆ Temper: O, T6, T651, T7351, F
◆ Thickness:0.1-200mm
◆ Width: 10mm-2550mm
◆ Tolerance: Thickness tolerance +/-1.5%, width tolerance +/-1mm
◆ Surfact Quality: Be free from Oil Stain, Dent, Inclusion, Scratches, Stain, Oxide Dicoloration, Breaks, Corrosion, Roll Marks, Dirt Streaks and other defect which will interfere with use,
◆ Packing: First, plastic cloth with drying agent inside; Second, Pearl Wool; Third, wooden cases with dry agent, fumigation wooden pallets, aluminum surface could cover blue PVC film.
Chemical composition of 7075 T651 aluminium coil:
Product
Alloy
Si
Fe
Cu
Mn
Mg
Zn
Ti
Others
Ai
Single
Total
Aluminum
Coil
7075
0.40
0.50
1.2-2.0
0.30
2.1-2.9
5.1-6.1
0.20
0.05
0.15
Re
Typical Mechanical Properties of Aluminum coil 7075 t651:
Grades and status
Tensile strength

(25°C MPa)

Yield Strength

(25°C MPa)

Hardness force

500kg 10mm

Elongation thickness

1.6mm(1/16in)

7075-T651
572
503
150
11
Application: Aviation, mechanical equipment, moulding, especially for the high requirments of the hardness.
Related posts