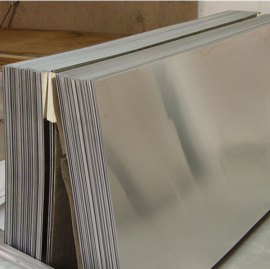 Our aluminium sheet 1100 h14 demands situations in anticorrosion, formidability and don't have high requirements in machine replacement parts.
Features:Low strength, superior corrosion resistance, highly reflective and decorative, very high thermal and electrical conductivity.
Deatails about our sheet 1100 h14:
Thickness: 0.2mm — 400mm
Width: Under 2800mm
Length: Under 10000mm
Packing: Export standard, covering with brown paper and plastic film then packed with steel band & wooden case/pallet
Chemistry composition
Alloy
Si
Fe
Cu
Mn
Mg
Cr
Ni
Zn
Ti
Other
Al
Single
Total
1060
0.25
0.35
0.05
0.03
0.03
—
—
0.05
V:0.05
0.03
0.03
—
99.6
Application: It is widely used in signs, billboards, building exterior decoration, bus body, high factory wall decoration, kitchen sink, lamp, fan, electronic components, chemical apparatus, sheet processing, deep drawing or spinning hollow ware, welding parts, heat exchangers, Bell surface and plate, plates, kitchen utensils, accessories, safety equipment etc.
Related posts