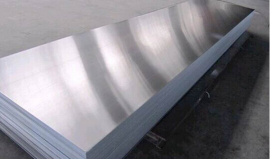 Similar to 3003 alloy, the good formability, combined with the medium strength and excellent corrosion and the high quality anodising ability and weldability, result in many applications for outdoor exposure.
Specifications:
Temper: O-H112
Type: Plate
Thickness: 0.15-600 mm, 0.5 – 630 mm
Width: Max width 3000mm, Max 3600mm
Surface Treatment: Smooth
Surface: power coating
Packaging Details: Bundles, seaworthy wooden cases.With or without edge protector, steel hoop and seals, or as per customers' requirements.
Tensile Strength: 260 MPa
Yield Strength: 215 MPa
Chemical Composition
Alloy
Si
Fe
Cu
Mn
Mg
Cr
Ni
Zn
Ca
V
Ti
Other
Al
5005
0.30
0.7
0.20
0.20
0.50-1.10
 0.1
 –
0.25
 –
–
–
Unit
Total
Balance
0.05
0.15
Applications: Construction, decoration, electronic products,  wall Cladding, Truck body, Signboard, Insulation, Ceiling, aerospace,aviation, household appliance, lighting, and some other areas,etc.
Related posts