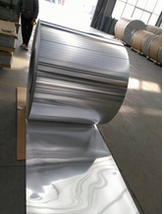 CC Route 1050 is a popular grade of aluminium for general sheet metal work where moderate strength is required. It is known for its excellent corrosion resistance, high ductility and highly reflective finish.
Specifications:
Temper: O-H112
Thickness: 0.3-6.0mm
Width: 300mm-1524mm
Finish: mill finish or painted
Packaging Details: Waterproof film,kraft paper,steel strip,wooden pallet.
Chemical  Composition
Alloy
Si
Fe
Cu
Mn
Mg
Cr
Ni
Zn
Ti
Other
Al
Single
Total
1050
0.25
0.4
0.05
0.05
0.05
—
—
0.05
V:0.05
0.03
0.03
—
99.5
Application: Conductive body, the food, chemical and industrial extrusion Brewing coil, various hosed, ship accessories, hardware items.
Related posts