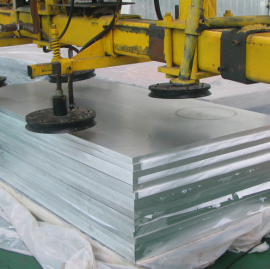 Our aluminium sheet 5083 h321 Used in the need of high resistance, good resistance and medium strength. The good formability, combined with the medium strength and excellent corrosion and the high quality anodising ability and weldability, result in many applications for outdoor exposure.
Product description:
Thickness(mm): 0.3-300
Width(mm): 100-2200
Length(mm): 100-8000
Surface: Mill finish
Customerize size: Size can  be produced as per clients requirement
Packing: Standard export worthy wooden pallets,and standard packing is about 2 tons/pallet
Chemical compostie:
Aluminum Alloy
Si
Fe
Cu
Mn
Mg
Cr
Zn
Ti
each
total
Al
5083
0.4
0.4
0.1
0.4-1.0
4.0-4.9
0.05-0.25
0.25
0.15
0.05
0.15
remainder
Application: Mainly used in ship, automobile and aircraft plate welding; need to strictly fire the pressure vessel, cooling device, television tower, drilling equipment, transportation equipment, missile parts, armor etc.
Related posts