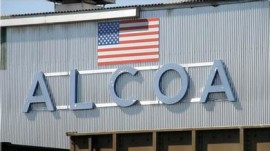 Alcoa announced to close Warrick aluminium factory forever. The company has already said it would close the aluminium factory at the end of march. Because prices fell sharply, aluminum plant economy cannot support its independent companies, so it had to close the aluminum plant operation for 56 years.
According to relevant personage, 600 employees, 325 people will lose their jobs, the rest of the 275 people have found a new job, have to deal with retire. In addition, the factory work rolling factories and power plants will be uninterrupted.
Alcoa said at the end of the second quarter of this year the company plans to alumina production by 1 million MT. It contains PointComfort factory has plans to reduce 810000 tons of refining capacity.
Warrick factory for five years in electrolytic production line total output 269000 tons, is one of the world's largest aluminum smelting and processing. The company invested $400 million in 2008 to update factory pollution control mechanism.
Related posts