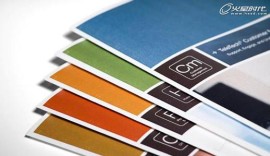 Barclays, according to a report published prices rebound, but in the third quarter, the aluminium producer earnings performance is very different, chinalco core EBITDA (02600) the quarterly only modest growth of 17%, while Russian aluminum (00486) according to the quarter rose 162%.
It refers to the fact that chinalco high operating leverage, combined with cost reduction ability is limited, on the contrary the aluminum benefit the rouble devaluation, so that the performance differs very big.
Barclays is expected, the next 6-12 months prices will remain range-bound, so bullish on China hongqiao comprehensive company (01378), and Russian aluminum is expected to continue to benefit from the rouble devaluation, 22% up its target price to 5.5 yuan, to maintain "neutral" rating.
In addition, barclays, points out that in the third quarter, prices at 10% of the JiSheng, up to 3 years of high level, the profitability of hongqiao see also improved.
The medium term, the bank believes that the company will further strengthen its raw materials alumina refinery in Indonesia operation backward integration, make it become one of the world's highest level of integration aluminum enterprises.
Related posts