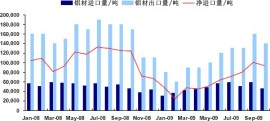 Since January, the Chinese alumina has the price is reduced by more than 10% by the end of this year is likely to turn over, this is because the lower production costs encourage refiners to increase output.
Alumina is the main raw material of aluminum, so the refinery usually sell alumina to aluminium smelters. Aluminum is widely used in everything from cars to cookers, many fields.
China is the world's largest aluminum consumer and producer. Alumina price weakness could boost China's aluminium production, and inhibition of import demand. Alumina is usually 40% of the primary aluminum production cost.
According to the smelters, the sources said this week, China's spot alumina prices about 2350-2350 yuan per ton, price lower than in January about 2800 RMB. Traders said the price is lower than about 2550-2650 yuan import alumina dutiable price.
This month, a ship is sold to China's alumina cargo spot prices to $347 a tonne, for more than $350 in April.
Shanghai aluminum futures prices, by contrast, from January of this year lows on Thursday rose more than 1%, to 12785 yuan, the restricted by big smelters spot sales support the initiative.
"The cost of imports this year has been higher than the domestic price of alumina, most import belong to long," a trade manager said state-owned aluminium smelter, because was not authorized to comment on the media, he declined to be named.
China's 2015 1 – alumina imports plunged 40% year on year in April.
The trade manager said, due to the coal and electricity prices fall, many the production cost of alumina refineries in China. He estimates that at present the production cost is about 1600-2300 yuan per ton.
Related posts