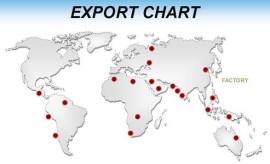 Transparent Market research organization Transparency Market has reported that in 2013, the global aluminum Market earnings of $91.23 billion (RMB 561.05 billion), is expected to reach $126.5 billion by 2020 the data (RMB 778 billion), during the compound annual growth rate of 4.8%.
In 2013, the transportation industry is one of the largest end user market, aluminum alloy accounted for more than 40% of the total demand, especially in automotive, aerospace and Marine rapid growth in demand for aluminum alloy.
By 2020, the transportation is still aluminum alloy in the market segment of the fastest growing market. As to speed up the process of industrialization, the future automobile market, especially the fuel-efficient cars of the aluminum alloy demand will continue to improve. In addition, the aviation demand for light weight, high strength aluminum alloy material also will continue to grow.
From the point of regional market, the asia-pacific region will dominate the global aluminum market. In 2013, the asia-pacific region aluminum shipments accounted for more than 60% of the world. Transportation and construction of aluminium alloy demand growth will be in the next six years continuously promote the development of aluminum industry of the region. At the same time, also will be aluminum market growth in the asia-pacific region one of the fastest regional markets, especially India and China, the demand for this material is most obvious. Second, with stable economic recovery, Europe and the United States and other developed areas of aluminium alloy demand will gradually increase.
From the point of production enterprises, the Russian aluminum, Alcoa, chinalco, hydro companies and dubal will become the world's major aluminum alloy suppliers.
Related posts