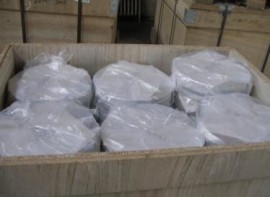 , on November 13, the China securities journal reported in the Hong Kong stock exchange listing of the world's largest aluminium producer Russia aluminum joint company (00486 HK) 12, according to results released, thanks to rising prices and continue cost-cutting measures factors were markedly improved, the company in the third quarter ended September 30, a net profit of $25 million, reversing a loss of performance over the same period last year.
Results show that the third quarter of the Russian aluminum after adjusting the interest tax, depreciation and amortisation (EBITDA) of $470 million, is more than twice in the second quarter; Revenue was $2.477 billion, rose 9.6%. For the first nine months of this year, the Russian aluminum aluminum production reached 2.686 million tons, down 9% from a year earlier, the successful completion of the low efficiency of smelter capacity cuts; In the first nine months of aluminum production cost about $1748 a tonne, down 8.9% year-on-year.
In the third quarter of this year, the London metal exchange prices continue to rise, a growth of 10.5% in the second quarter, in August reached $2114 a tonne, its highest level since a year and a half.
Russian aluminum oleg deripaska, chief executive, said the first nine months of this year, due to the consumption steady growth at the same time, the scale of production to shrink, besides China there is a shortage of 900000 tons of aluminum supply the global market. Expected this plus the London metal exchange inventories have fallen to below the level of 4.5 million tons of aluminum will lead to shortages continue to increase.
Related posts