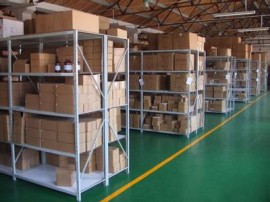 Aluminum in the shadow of the predicament has a lot of time. In order to reduce costs, is conducted to the upstream development. But it also poses a problem, is developing technology can't have. So the development of the aluminum plant in fact there is a contradiction, upgrade technology not support cost down on the high side.
Since this year, China's electrolytic aluminum industry chain blustery, the terminal consumption by the tide, aluminium also difficult climb high in August, from short-term demand, will continue to maintain low under the cost line makes aluminium oscillation, and under the premise of demand growth in the medium and long term stability, uncertain factors mainly from the supply side. Southwest of the western new capacity, electricity production, development and reform commission (NDRC) during the year for the second time increase sales price and the supply of bauxite subjugation and so on, all for the future domestic electrolytic aluminum industry to the development of many variables. Aiming at these issues, new futures in multiple sites across the country, according to research carried out on the aluminum industry chain upstream and downstream in the west of the new capacity is still many problems in the construction and put into production, the impact on the mainland market and would be a gradual and long process, the release of new capacity in the short term is difficult to achieve, and southwest of productivity as a result of electricity and is not big. Consumption and supply comprehensively, 4, 5 years, aluminium market overall balance of easing, but in front of the lack of ability to cope with the risk of product prices, the integration of aluminium industry has become a necessity.
If four to five years aluminum market is still a loose balance period, so maybe aluminium industry should make some adjustment.
Related posts