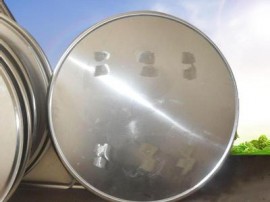 (a) electrolytic aluminium enterprise electricity way for change
In China's electrolytic aluminium enterprises production cost, power cost is high, more than 40%, and lead to price has become the main factor of competitiveness of China's electrolytic aluminium enterprises. At present, the electrolytic aluminium enterprise there are four main power source, respectively is: public power supply, the self-provided power plant of self-provided power plant connected to the public power, and local area network (LAN), direct purchasing electricity power supply. In addition to the local area network (LAN), the other three kinds of electricity are affected by the public. In the current grid highly monopoly situation, most companies can only passive to accept power grid is put forward through Internet fee, only a handful of large, has outstanding effects on the local economy of enterprise can get relatively low Internet fee. In conditional region, therefore, appeared some companies to try to change the traditional power supply mode, explore appropriate to carry out the local area network (LAN), in order to reduce electricity costs.
(2) domestic and foreign prices rebound strongly, but running out of steam
Aluminum prices saw a strong rebound in the third quarter of 2014, Shanghai, from the beginning of July in early September 13360 yuan/ton rose to 15040 yuan/ton, highs, up 2.3%. But in the process of the rebound in prices, along with some shut down to restart the production capacity and production and overhaul slots, fundamentals of supply and demand under the condition of no fundamental improvement, aluminum prices rebounded underpowered, late in the third quarter fell to 13755 yuan/ton.
(3) aluminum resource product prices rose sharply
The third quarter of 2014, the average price of domestic alumina spot from early July 2400 yuan/ton rose to the end of September 2800 yuan/ton, especially in September, domestic alumina prices rise rapidly, from up nearly 400 yuan/ton. In the third quarter, coal prices fell, to a certain extent eased the electrolytic aluminium enterprise cost pressures caused by alumina prices.
Related posts